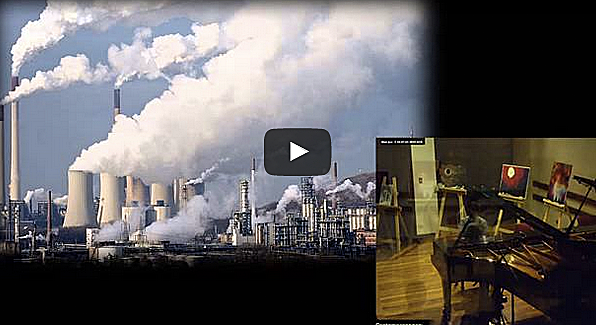 "Medio Orbe" (10/2014). A compostion by Leonardo Serrano (14 años | The piece include the use of piano extended technique.) This composition reflects the feeling of the author about the problem of environmental pollution on the different elements of the Planet: Water, Air and Soil.

Leonardo Serrano made this work at age 13, inspired by a series of world photographs showing the main sources of pollution in the different elements and their effects on the planet and living things.
The piece can be presented with the images simoultaneously and it has three parts:
"En Agua" ("In Wather") / Cantabile molto expressivo
"En Aire" ("In Air") / Calmo e passivo
"En Suelo" ("In Soil") / Alla Marcia
The work was premiered at the contemporary piano tour "Contemporáneos II" in Universidad de Costa Rica , on May 30, 2015.